Dit artikel ook beschikbaar in / Cet article également disponible en: Nederlands Français
Customised solutions
A CRM journey can contain many obstacles and hindrances to smooth operation. We test your CRM solution for these shortcomings and ensure smooth operation thanks to our personalised approach according to the needs and wishes of your company and your business. Zoho CRM can therefore be configured and automated to a maximum extent to meet all these requirements. Couplings or interfaces with an existing or other platform in your organisation do not deter us. We define the specifications or realise a smooth integration ourselves to exchange the necessary information. Via the "Low Coding" platform of Zoho Creator, we add extra functionality to your Zoho CRM configuration or build a total application, fully customised to your needs but completely within the Zoho Eco system.
---
Fast turnaround time
We ensure a smooth approach and keep our promises. Thanks to our well-considered way of working, we always make sure that you are up and running quickly, but we can still make adjustments in all directions "along the way" depending on the "experience" we have already built up.  This is called an "agile" way of working without neglecting the timing of the entire project.
---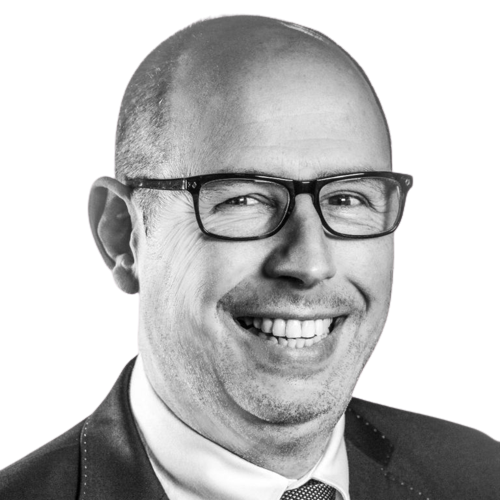 Philip Debaere
Business Analyst / CRM Consultant
Over 20 years of experience in defining solutions for software-related issues. Specific experience with customised software, warehouse management systems and, of course, Zoho CRM & Creator. Investigates whether certain processes in your business cannot be made more efficient and pours this into a structured business analysis. Links or integrations of Zoho CRM with other platforms, but also specific customised applications in Zoho Creator, are investigated and translated into clear specifications for the realisation of a smooth interface.
Certified Zoho CRM Consultant.
Certified Zoho Creator Consultant.
Certified Prince2 Foundation.
MSc. Industrial Engineering.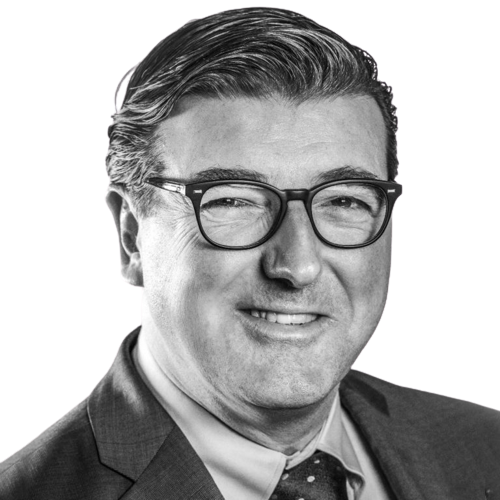 Karl Odent
Consultant CRM & Verkoopmanagement
If you run a business as a business manager, finance director or sales manager, chances are extremely high that you have wondered from where all those customers come and how best to manage them. How can we still see the forest for the trees? Where do we set the bar? Who is customer, who is prospect and who is hot prospect? It doesn't matter if you already have a CRM in place or if you have already made up your mind and are looking for information. I will help you identify what you need to get started, where and how to integrate and what to look out for when taking the plunge.
Certified Zoho One Consultant.
Certified Zoho Analytics Consultant.
Zoho Recruit Specialist.
Marketing Automation Expert.
Expert Sales Management.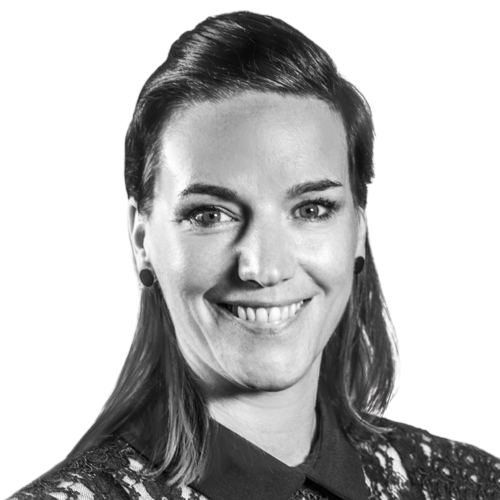 Joke Vandecappelle
Senior CRM Consultant
Joke Vandecappelle has the unique talent of continuing to see the forest and the trees, even when there are suddenly many trees.  Truly an excellent quality for bringing CRM projects to a successful conclusion.  With Joke around, your project is in good hands.  Joke is your point of contact for questions and support: she listens, advises, helps and solves. Moreover, Joke is also an expert in setting up and rolling out your email marketing campaigns. Applying everything to do with GDPR, she is completely at home.
Certified Zoho CRM Consultant.
Certified Zoho Campaigns Consultant.
Certified Zoho Desk Consultant.
Zoho Campaigns & Zoho Survey Specialist.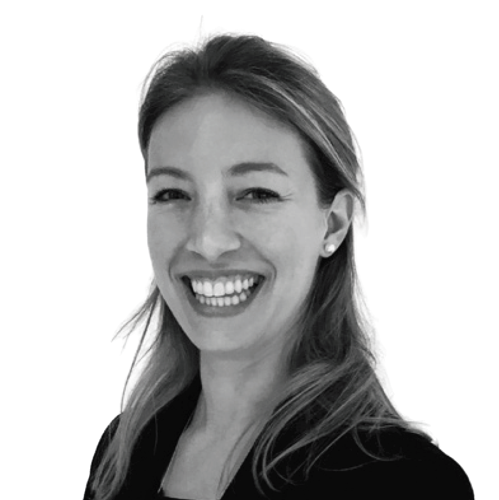 Maud Van Coillie
Operations Manager
Maud takes the practical organisation and project management of SalesBridge's various "big" projects under her wing. Maud gets energy from solving organisational issues.  She loves order and structure and enjoys creating this for others. Planning is one of her strengths and Zoho Projects is the application that gives her maximum support in this. Visible and measurable results give her enormous satisfaction. Maud has also mastered several other applications such as Zoho CRM, Zoho Desk, Zoho Books and even a thorough basis Zoho Creator.
Certified Zoho CRM Consultant.
Certified Zoho Campaigns Consultant.
Zoho Desk & Zoho Projects Specialist.
Zoho Creator Analist.
MSc. Commercial sciences – Marketing.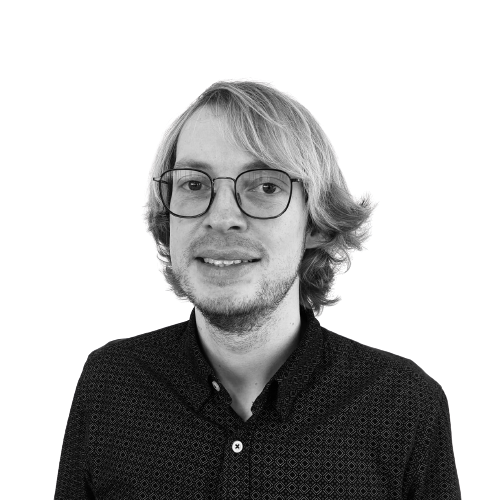 Roderick Demol
Consultant
Roderick is a Business Consultant who knows the importance of a well-functioning CRM system. Throughout his career, he has been a user of a CRM system, but has also been responsible for configuring the CRM platform within his organisation.  Thanks to his many years of experience, he can identify and eliminate pain points in your organisation like no other. Thanks to his strong technical background, Roderick is also our specialist when it comes to links and integrations with other software platforms. An accounting package, a payment platform or another business platform, Roderick always rises to the challenge with conviction.
Certified Zoho CRM Consultant.
Certified Zoho Campaigns Consultant.
Certified Zoho Zoho Analytics Consultant.
Zoho Creator Analist.
Zoho Dataprep & Zoho Books & Integration Specialist.
MSc. Information Management.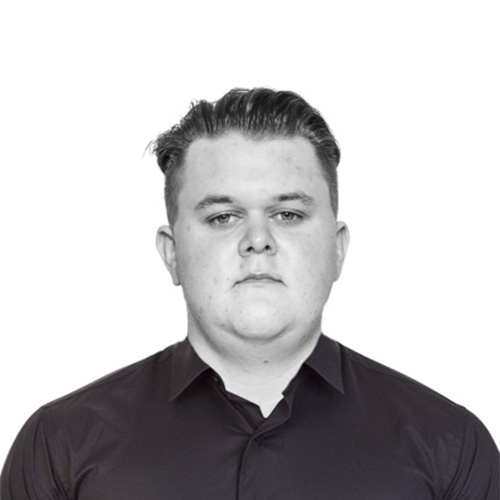 Robbe Seurynck
Consultant en Customer Support
Robbe has a full grasp of the power and features of Zoho CRM, allowing him to quickly and concretely formulate a proposal to structure your sales process and map all insights. He also builds significant dashboards to visualise and analyse key data within Zoho Analytics. This helps our clients make better-informed decisions. Robbe has a broad knowledge of what the Zoho suite has to offer is always willing to go the extra mile to help his clients with any questions or issues they may have.
Certified Zoho CRM Consultant.
Certified Zoho Campaigns Consultant.
Certified Zoho Desk Consultant.
Zoho Creator Analist.
Zoho Analytics Specialist.
Customer Support.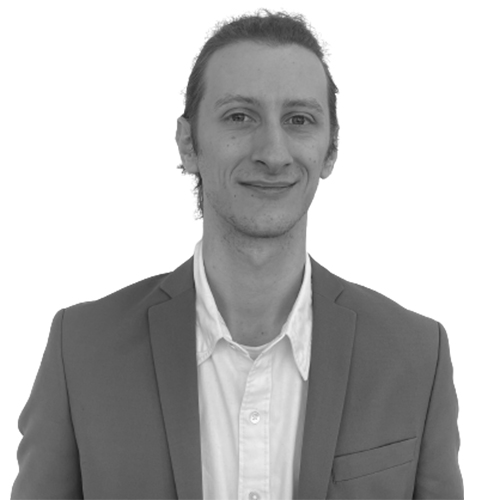 Jordi Vandamme
Consultant
Jordi his expertise is mainly in CRM and marketing automation. As a qualified marketer and thanks to his extensive knowledge of various marketing tools and techniques, including of course Zoho CRM and Zoho Campaigns, he is able to automate and optimise your campaigns for the best results. He has a keen eye for identifying customer behaviour and needs, which enables him to design and execute effective and tailored marketing campaigns. Jordi also has an IT-related background, making him equally adept at tackling the more technical challenges within the Zoho platform.
Certified Zoho CRM Consultant.
Certified Zoho Campaigns Consultant.
Zoho Campaigns specialist.
BSc. Marketing.
BSc. Communication studies.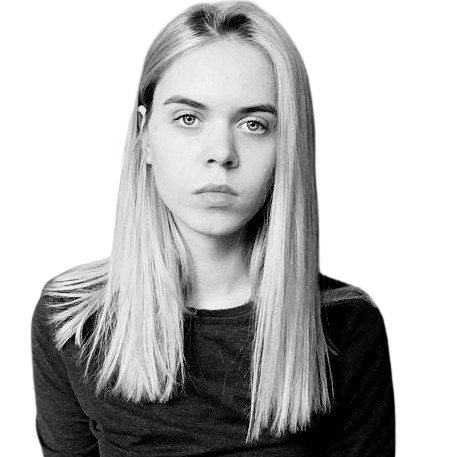 Ekaterina Klochko
Senior Developer
Ekaterina is our Zoho "Deluge" wizard and takes care of all necessary automation within Zoho CRM and any other application within the Zoho One suite. Custom functions, widgets and extensions (Java script) hold no secrets for her. She also takes care of Webhooks and other integrations with external platforms.  Ekaterina is therefore a very disciplined developer who is very eager to learn about all the news and new possibilities the Zoho platform has to offer.
Zoho Deluge & Java script Expert.
Certified Zoho Creator Developer Professional.
Zoho Flow Expert.
BSc. – Information technology.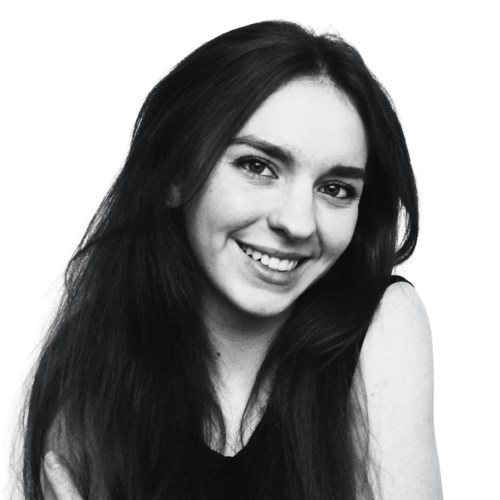 Julia Kuharchuk
Developer
As a Zoho Developer, Julia has extensive expertise in "Zoho Deluge" for creating "custom functions" in Zoho CRM but also for integration with other Zoho apps. Via Zoho Creator, she builds custom applications or extra functionality that seamlessly plug into Zoho CRM or other Zoho apps. Via Webhooks, she establishes links with other platforms.
Zoho Deluge Developer.
Certified Zoho Creator Developer.
BSc. – Information technology.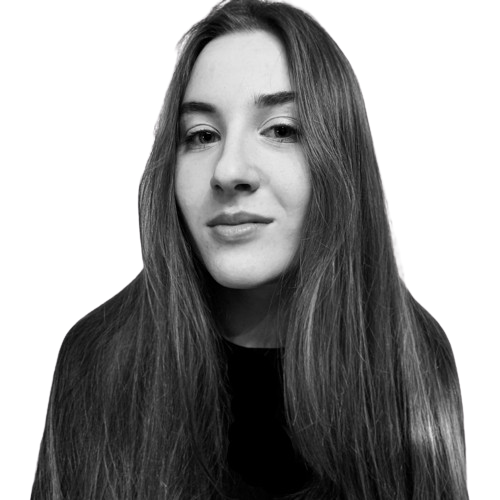 Victoria Gabrielchik
Developer
Victoria also has extensive expertise in "Zoho Deluge" for creating custom functions in Zoho CRM and custom workflows in Zoho Creator. She has mastered links to external platforms via REST APIs and can also use the Javascript library to build a custom user interface in Zoho Creator.
Zoho Deluge & Java script Developer.
Certified Zoho Creator Developer.
BSc. – Information technology.