Dit artikel ook beschikbaar in / Cet article également disponible en: Nederlands Français
Customised applications with Zoho Creator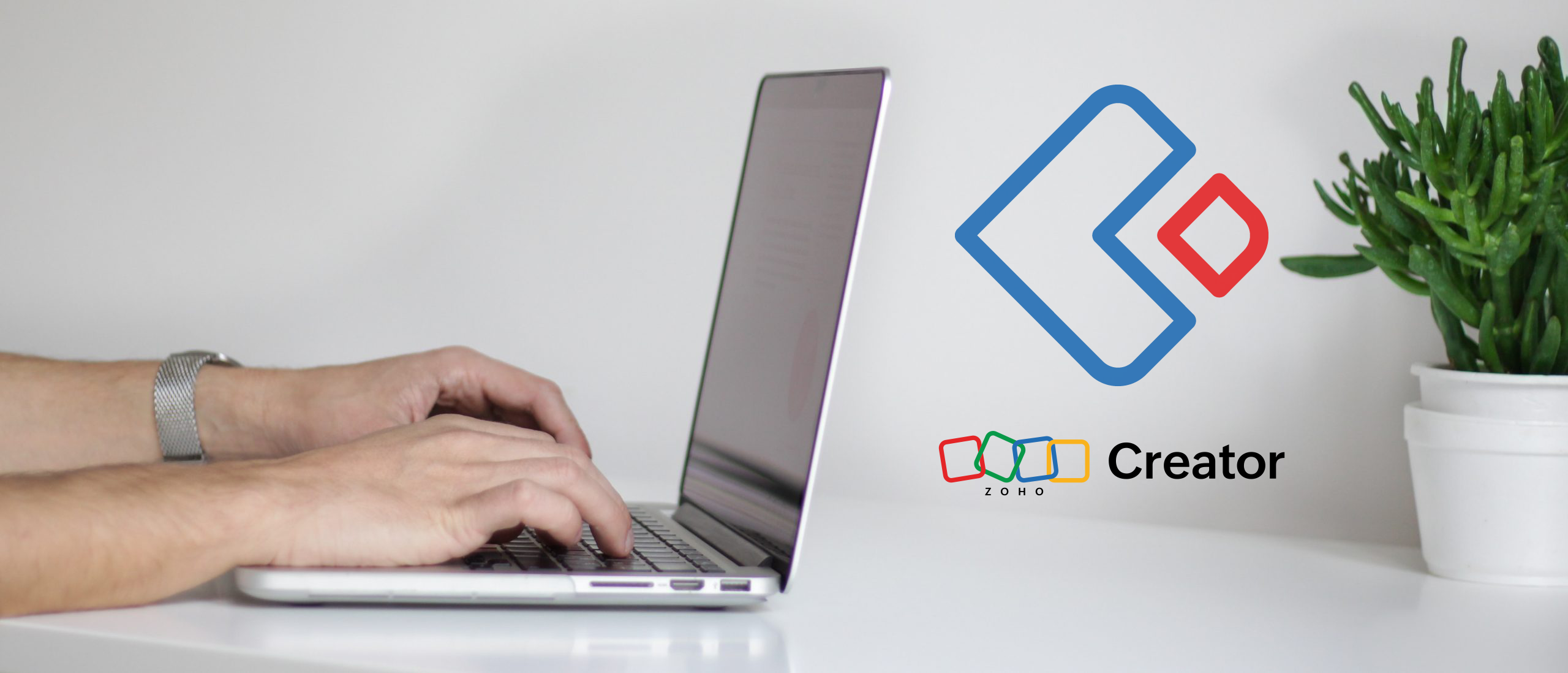 Do you need a small or large application that can improve or speed up your business process? It does not matter what sector you are in or how big or small the application needs to be.  For every business, there are needs that either cannot be found on the market as standard or that do not fit within the available budget. Today, more than ever, companies need software that does exactly what is important for the company. With Zoho Creator, just about everything is possible at a very acceptable price!
Low coding platform
Zoho Creator is what is called a "Low Coding Platform". This means that unlike classical software development, a lot less programming code needs to be written. Through a "drag & drop" interface, the basis of the application is already put together.  The screens of your application are put together according to your needs and easily linked together. Before you know it, you already have a working application!
Mobile apps in the blink of an eye
Your Zoho Creator application is immediately available on all possible devices (desktop, laptop, tablet or smartphone), without having to develop anything extra.  Zoho Creator applications are fully responsive and automatically adapt to the screen of your device. They work just as well on your iPhone or iPad as on any Android smartphone or tablet.
Fast delivery
Precisely because there is so little programming code involved, the delivery time is a lot faster than with classic customisation. Only very specific actions or underlying logic require programming code. This is done via "Deluge", a programming language developed by Zoho, which is also used within Zoho CRM to build custom functions.
Fast delivery obviously also has an impact on the price, which is also a lot lower than for traditional software.
Integration with other Zoho applications
Zoho Creator applications can be seamlessly linked to most standard Zoho applications. Suppose you need an extremely specific process that is not possible within the standard Zoho CRM configuration, we can build that functionality in Zoho Creator and integrate it into your CRM environment. This creates unprecedented expansion possibilities! Creator can also create links and exchange data with external software systems.
No additional investment in server space and maintenance.
Your application runs entirely on Zoho's servers. So you do not need to rent server space to use your application. You don't have to worry about the costs for server maintenance, security, data backups and operating system updates. Everything is included in the Zoho Creator platform.
Fair pricing
Like all applications within the Zoho Suite, Zoho Creator is very attractively priced so that it remains accessible to any kind of business, small or large.  Depending on the type of subscription, you have access to the development platform with one or several users, who can be given different rights. The formulas include hosting, security, backups,etc.
"Certified Solution Provider"
Our developers are trained and certified to identify your needs, analyse them and then turn them into a solution that really boosts your business process.  Contact us for more information.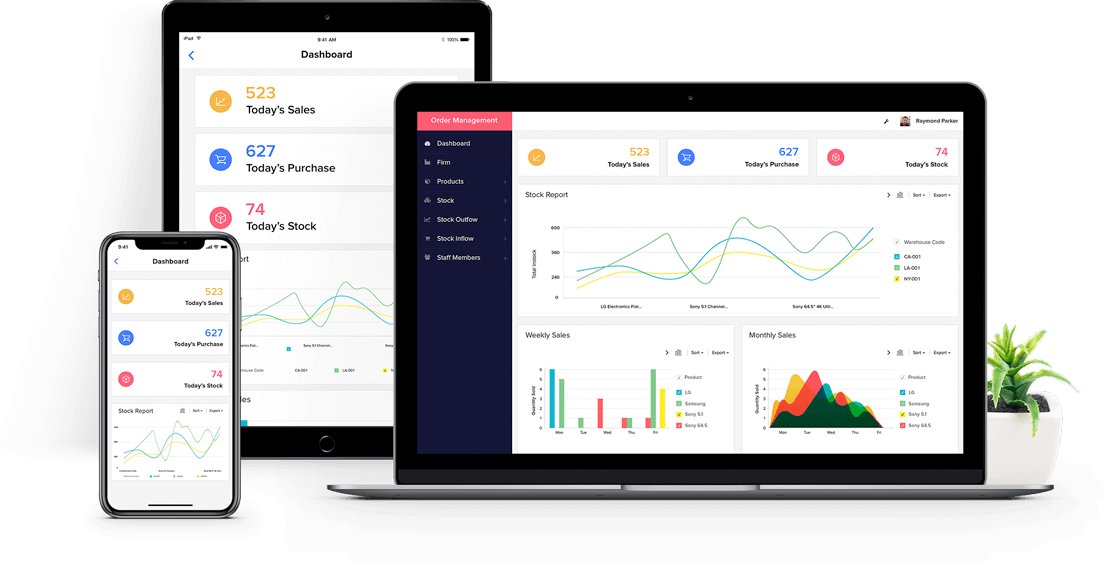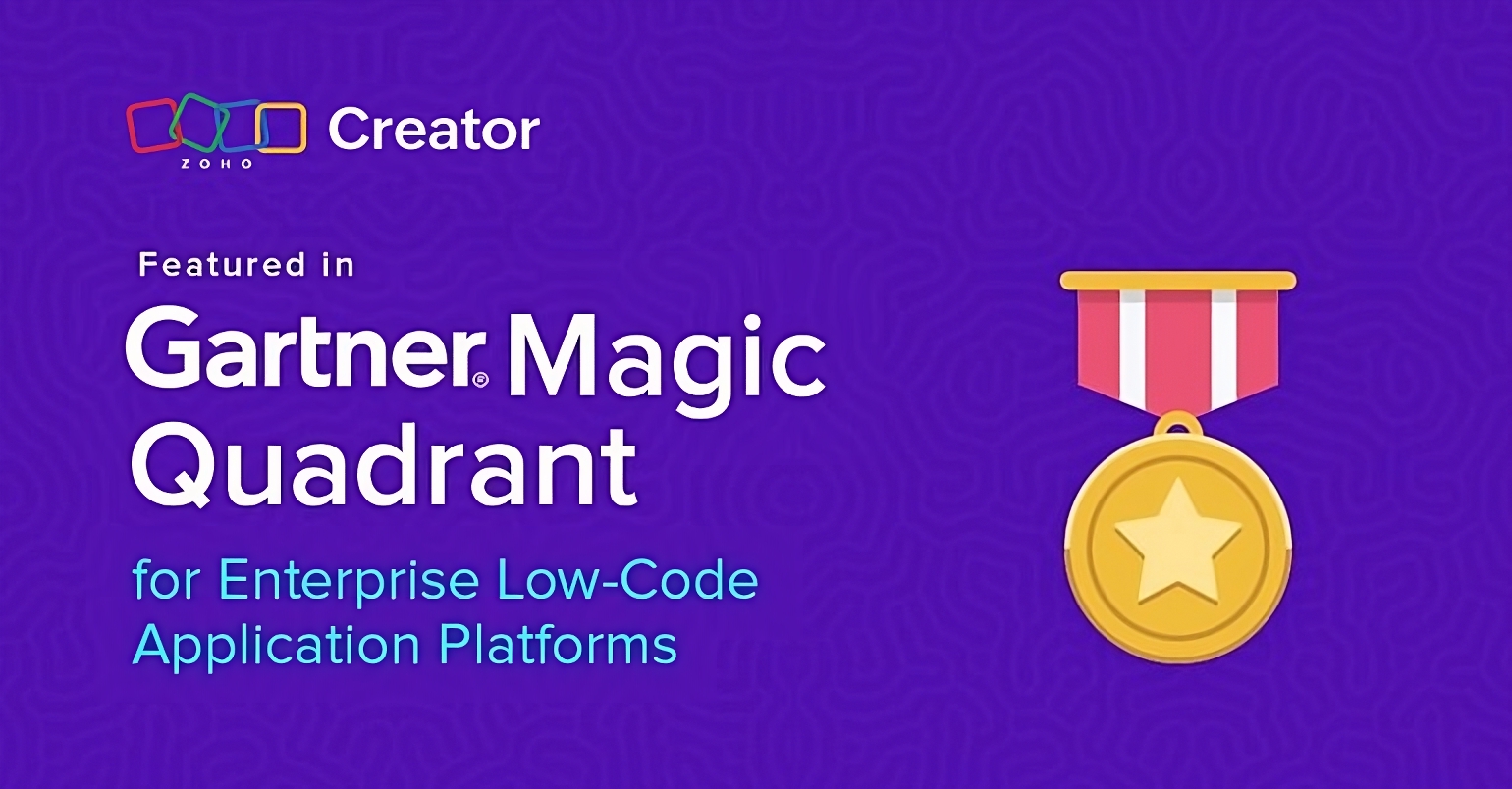 Gartner has now also noted Zoho Creator
We are proud to announce that Gartner, the global information technology research and advisory firm, has named Zoho Creator a "Challenger" in Gartner's 2019 Magic Quadrant for Enterprise Low-Code Application Platforms.
Experience the power of Zoho Creator for yourself
Register for a free trial account of Zoho Creator and experience the features and power of zoho Creator for yourself!