Dit artikel ook beschikbaar in / Cet article également disponible en: Nederlands
---
Bpost Address Search + Validation in Zoho CRM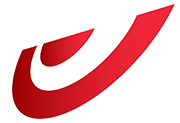 ---
---

We developed the Zoho CRM extension that allows you to quickly and easily search, copy and validate Belgian addresses within Zoho CRM!
With our seamless integration from Zoho CRM to Bpost, you can now easily and efficiently look up addresses at both contact and account level.
This integration opens up a world of possibilities for adding the right addresses to companies and contacts. Thanks to the powerful search function, directly linked to Bpost's official database, you can search for addresses quickly and accurately.
Moreover, this integration allows you to validate a general overview of addresses, which means you always have up-to-date information. Whether you work with a small selection or a large list of 500 records, our integration offers a user-friendly way to check and improve your address data.
Use our integration between Zoho CRM and Bpost to streamline your address management and ensure accurate and reliable data. Save time, minimise errors and improve the overall quality of your customer database.
---
---
Key Functions
Looking up addresses quickly.
Via 1 click, place these addresses in the appropriate fields in Leads, Contacts or Accounts.
Have up to 500 addresses validated in just a few minutes in the background.
---
Getting started
To get started with this extension, head over to marketplace inside Zoho CRM, and search for 'insert search'
---